(Utagoyomi Onatsu Seijuro)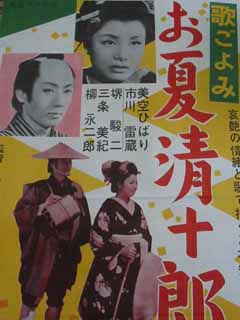 Onatsu and Seijuro
Released 11/1/54(Wed) 100minutes Shin Geijyutsu Production B&W Standard
| | |
| --- | --- |
| Producer | Michito Fukushima, Daisuke Higuchi |
| Director | Taizo Fuyushima |
| Original Book | Ittupei Hata |
| Screenplay | Kazuo Funabashi |
| Photography | Shinichi Ota |
| Art Director | Kiyoshi Kawamura |
| Lighting | Kazuyoshi Fujiki |
| Sound recording | Masaaki Sugiyama |
| Music | Gento Uehara |
| Cast | Seijyuro,Hibari Misora(Onatsu), Ryosuke Kagawa(Tajimaya Kyuuemon), Akitake Kawano, Shunji Sakai, Kyuu Sazanka |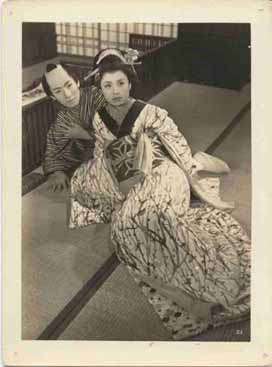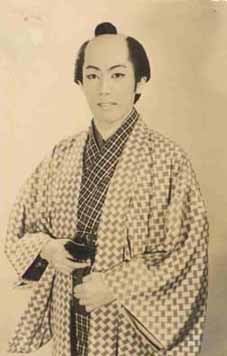 Seijyuro, the handsame boy who works at Tajimaya . Natsu is the daughter of Tajimaya, with an unyielding mind. She takes care not to reveal anything as although she likes Seijyuro. Seijyuro is her father's employee. On a certain day, the money of 500 ryo reaches Tajimaya; money which arrives from Bugyosho in order to buy a rice.
A bad merchant's Omiya tempts Kanjyuro and he has made the money steal, and it has been made what Seijyoro does for the crime. At last, Tajimaya goes bankrupt and Seijyuro's punishment is carried out on an island. However, Natsu believes that Seijyouro is innocent because she loves him. Therefore, she waites for him.
During the evening of a storm, he escapes from the island, and reveals the crime of Omiya and Kanjyuro. The father of Natsu and her are saved by him. Finally they get married, and live with her father. Tajimaya prospers more than the former.